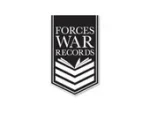 Description
Forces War Records has been transcribing records from a multitude of sources (The National Archives, Military & Regimental Museums, private collections etc.) in the UK since 2010.
Types of records we hold:
World War One
World War Two
Crimean War Databases
Boer War Databases
African Wars Databases
Indian Mutiny Databases
Napoleonic Wars Databases (including Waterloo and Trafalgar)
Medal Rolls
Individual Battle Data
Other Wars Casualties Lists
Prisoner of War Records
Royal Marines Databases
Fighter & Bomber Command Losses
Fleet Air Arm Data
RFC/RAF List
RN Losses
Shot at Dawn Database
and lots more! ...