Short Description
The National Genealogical Society is a genealogical interest group founded in 1903 in Washington, D.C.. Its headquarters are in Falls Church, Virginia. The goals of the organization are to promote genealogical skill development, establish high standards of genealogical research, and increase awareness of and interest in family history.
Address
6400 Arlington Blvd., Suite 810, Falls Church, VA 22042-2318 USA
VA 22042-2318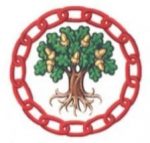 Short Description
he Society of Genealogists (SoG) is a UK-based educational charity, founded in 1911 to "promote, encourage and foster the study, science and knowledge of genealogy". The Society's Library is the largest specialist genealogical library outside North America.
Address
356 Holloway Road
London
N7 6PA